Line Follower
Memories the line presented to you and try to replicate it in the given time period
This game was created for the 139th Weekly game jam, building off the theme of Followers. The idea behind the game is pretty simple. Take a few seconds to memorise a line and try to follow that line to the ending.
The game will get more and more difficult as time goes on to punish reward you for getting a higher score.
This was my first attempt at a game jam and marks a return to game development after a few years of working as a web developer. Hope you enjoy!
Controls
Press 'space' to start each level
Use the arrow keys (right, left, down) to move the player
Press 'space' to hide to end-game text
Github
The code for the game is on my Github. If you want to have a look or you want to register a bug, feel free to.
Comments
Log in with itch.io to leave a comment.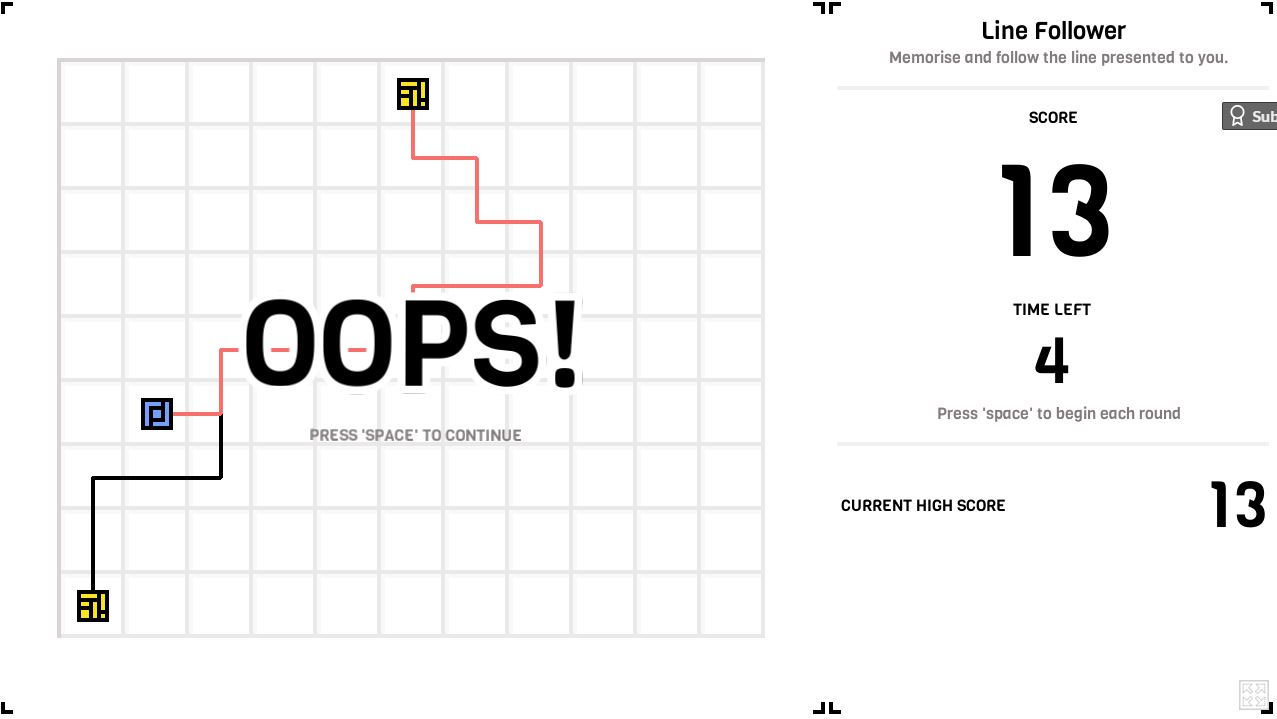 Nice game! The levels are randomly generated?
Thanks! Yes the levels are randomly generated. Also, good score, don't think I have gotten that.